Let us take care of maintenance for your WordPress website. Your website is your online shop front. If it looks neglected then your customers will walk on by. To grab your customers attention, you need to hang up the welcome sign and roll out the red carpet.
Your website developer likely handed you this beautiful baby that you now have no idea how to care for. Does the tech hurt your head? What is a plugin anyway? Wouldn't it feel good to just hand your tech needs over and know that it is being expertly taken care of?
Why You Need Maintenance for Your WordPress Website:
Our website maintenance packages ensure that you are not one of the unlucky souls that this happens to. No lost customers and revenue for you. We will keep your website running smoothly, your customers happy and the money flowing in.
One off initial setup fee.Includes: debugging site,optimising load speed and settingup site tracking (if applicable)
Want to add a new image or update your copy but don't know how? Have no idea how to make any changes on your website?
We are here to help. Get any updates you want done to your website by our team of resident tech nerds. The best part is, it will only cost you $72/hour to do!
Behind every successful business is an outstanding tech team.
These men eat complicated website code for breakfast!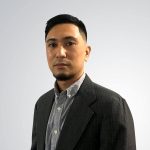 Jannus is an excellent Graphic Designer specializing in marketing design.
He lives in Olongapo in the Philippines and when he isn't working, Jannus likes to spend time relaxing and watching his favorite movies. 
Graphic design comes naturally to Jannus. He enjoys diving into work and creating/editing websites for all types of businesses.
Muhammad is a Web Applications Developer and excels in all things websites!
He loves travel and learning new things both in technology and personal development.
As a Developer he is passionate about crafting amazing solutions with the help of programming.
Book a 30 minute Business Freedom Call with Tarryn to have all your questions answered.