So I mentioned a few times that I run not one, not two but three successful businesses! I am also super passionate about providing my clients with the highest quality of support possible. What I see so often in the coaching industry is this:
You are on a call with your coach. You come up with an amazing idea and map out a plan to make it happen and start raking in the money. You leave the call amped up and excited only to hitch a ride on a downward spiral because you actually have no idea how to stitch the whole plan together in the back-end of your business. Either that or you just don't have time because you are serving your existing clients. So what should take a few days to go live actually takes a few weeks (months even!) or your new idea never actually sees the light of day!
NOT ON MY WATCH! I'm not a fan of wasting my time and I know you aren't either.
Enter my team of Implementation Experts who can take your plans and make them reality faster than you can even dream of.
So whether you choose to coach with me or someone else I don't mind. What I do care about is you getting the support to make your plans happen.
No implementation = no business = no money = failing business.
At Zimpasha, my virtual assistance and web development agency, we offer a wide range of administrative services to help you take your time back and eliminate the overwhelm so that you can focus on what you love doing and make more money and let's be honest, who doesn't love that!
Our Virtual Assistance Services are for you if you: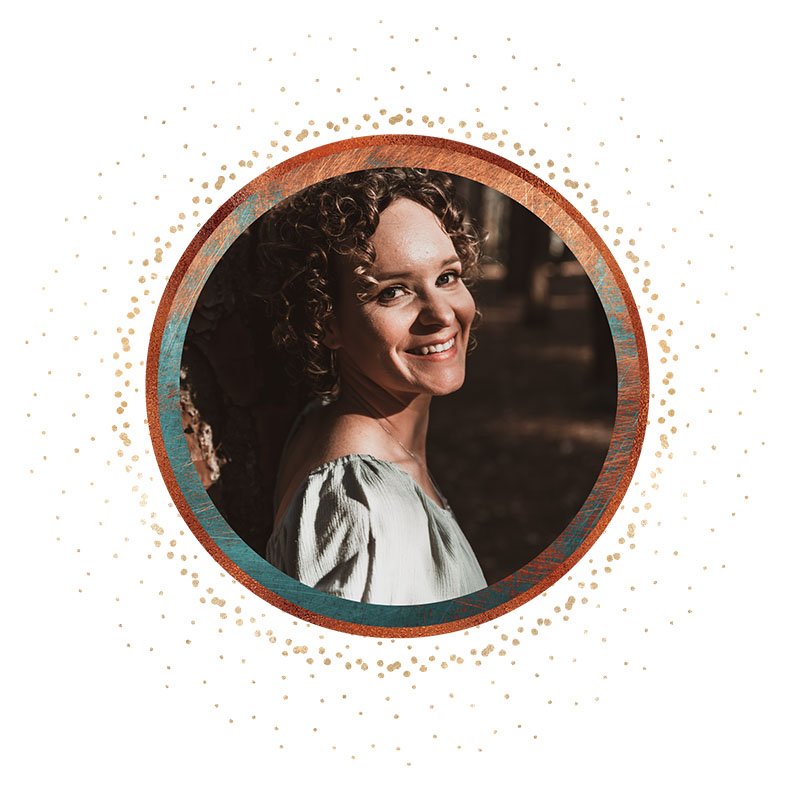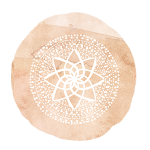 Outcomes from Virtual Assistance Services with my team:
If this resonates with you and you are ready to get expert virtual assistance services at affordable prices, then purchase your package below!
Tarryn is my business coach with wings! The UK has been hit pretty hard with covid-19, over recent months I have had to change my business dramatically. As a complete technophobic, Tarryn is giving me tools to help make the essential changes my business requires happen. Working alone & in isolation has been lonely, to have Tarryn's professional, calm guidance and support has given me belief that my business will not only survive but thrive again. For the first time I feel excited rather than fearful: that is thanks to Tarryn.
Thanks to you both Tarryn and Tina for your persistence in making my impossible marketing automation project a working reality. I approached several "tech experts" before you and they all gave up, but you and Tina had the experience and expertise to see what the others couldn't. I can't thank you enough and I couldn't be happier.
When I first fondled the idea of working with a VA, my initial reaction was - 'no, I don't need to spend the money, I can do it myself'. But after looking around at my work-life balance I could see that for the business to grow I would need some help. Enter Tarryn. Tarryn is amazing and has really grabbed the business by the reigns, and helped steer it (and me) in the right direction. From setting up processes and creating social media content to booking client meetings, Tarryn has helped streamline my business. Which, in turn, is helping create a better customer experience and a higher valued product. I would recommend Tarryn to any business owner that needs to gain control of their work-life balance, get business freedom mentoring, enhance their customer journey, and restore joy in running their business again.
I was super happy and still am with Zimpasha's services. I hired Tarryn because she was so vibrant, honest, and intelligent. As soon as I assigned her first task,, she totally nailed it. She has taught me more things than I could have asked for, and helped me to achieve my goals seamlessly. Even when she is not on the job she still sees things that could be tweaked and always helps. This is the best kind of VA anyone could ask for. When someone goes the extra mile it makes all the difference, and that is why you need a VA, right! If we could have done it faster and better ourselves than what would be the point?? Thanks again for all of your services Zimpasha. Feel free to fix my English on this one too. With love, Shennae
I so appreciate Tarryn, as well as her great ideas, creativity, and efficiency. She gets the tasks that I need done in time and on time. She has a deep understanding of who I am and what I need. She is fun to work with and goes out of her way to make sure her clients are happy, and that the tasks we have that we don't want to do or can't do, are done and done in excellence. She takes the time to get to know her clients so that she knows exactly how to help. Tarryn is also highly intuitive which allows her to tune into her clients at a deeper level and really help them create more freedom in their business. I feel grateful to have been referred to her. She makes it easier for me to do the part I love — which is teaching and coaching my clients!! So, thank you Tarryn!!!
"Tarryn is a force! Organized, engaged and so very proactive! She's always thinking steps ahead and is brilliant at managing and executing our plans. From the moment we started working together I felt cared for and supported. A joy to work with! "
"Tarryn is highly organised and fast at what she does. I definitely recommend working with her as a Business Freedom Mentor."
"I was very happy with the work Tarryn did for me. Great service and knowledge and will definitely use her again. Thanks Tarryn!"
"I have been working with Tarryn for a few months and am very happy with her efficient and impeccable service. Her work is of a high standard and she is a great communicator which is compulsory for a VA biz. I highly recommend her business to any entrepreneur who wants to leave the back end details to the expert! She has helped me create so much freedom and time for myself in my business! Thanks Tarryn, it's such a pleasure working with you."
"Tarryn has been a tremendous help for me and my business. She is responsive and takes her tasks seriously and does a great job with each assignment. She has freed up my time and given me so much peace of mind. I am so glad to have been introduced to her."
Tarryn Reeves' style is professional, patient and helpful. She is clear and concise and organised. She helped me understand processes that seemed very confusing to me like setting up email marketing campaigns and also fixing my WordPress website to make sure my visitors knew what they were signing up to. I recommend her services and trust her experience and opinion. When you work with Tarryn Reeves you feel she truly has your best interest in mind and she is mindful of helping you become clear with your goal and then comes right behind it and helps you by making it happen. Thanks Tarryn Reeves for your support and understanding. I have enjoyed working with her so have already recommended her to others and will continue to do so.
"Super smart, efficient, kind...the best investment ever. I love working with Tarryn and enjoy the sense of relief that she is so capable and always there."
"I worked with Tarryn all the way from Ireland and it was amazing! She is brilliant at what she does and is very efficient! I couldn't believe how quickly she would complete any task given to her. Full of integrity - she gets things done exactly when and the way she promised. I found that it was super easy to communicate with Tarryn even with such a time zone difference, we never had any issues. It was a pleasure to be introduced to Tarryn and I will be repeating business with her without a doubt. Thank you, Tarryn."
"Tarryn is very professional and has a lovely manner. I have been able to trust her to communicate with my clients directly, getting the answers we need for various projects. Her admin skills are second to none as well. I'm looking forward to continuing working with Tarryn well into the future. Highly recommended for both VA work and as a Business Freedom Mentor."
"Tarryn is very professional, efficient with her time and a pleasure to work with. I went from having a jumbled mess in my head and online to a fresh new site that's easy to manage. I'm really happy with the work Tarryn has done for us and I look forward to working with her again in the future!"
"I am so grateful I found Tarryn, she has made my life so much easier! Not only does she help me with my business but she's taught me so much. I actually feel more technologically savvy than I was 4 months ago. I highly recommend her services."
"I have been dealing with Tarryn on a regular basis and am so grateful for the high level of service she provides for our business. Hiring Tarryn has allowed me to focus my energy on other areas of my business without getting bogged down in the everyday time consuming tasks. I know that when I set Tarryn a task it is with a trusted and knowledgeable source and that it will be completed in a time efficient manner and to the highest quality. She is a truly excellent Business Freedom Mentor. I highly recommend using her and her team for all tasks, big or small."
"I was looking at setting up a website for our small business but for a while I put it in the too hard basket because I felt overwhelmed by all the information and costs involved. I then spoke to Tarryn who put my mind at ease and guided me through the process with little fuss and without the major expense. Voilá…our website was created. From start to finish Tarryn was efficient, well organised and very resourceful throughout our website creation. I couldn't recommend Tarryn enough. She's fantastic!"
"I used Tarryn to update my website with WordPress. She was fast and efficient and anything I asked for she did. Thank you very much. I will need you again "
Tarryn is very helpful and knowledgable and works hard to bring your ideas to life. Thanks Tarryn for all your hard work and dedication x
When I enlisted in Tarryn's services, I had one main objective and that was for her to perfect the automation of my online sleep solutions. I also had a few tasks in mind that I thought would be good for her to do for me as my tech skills are below average at best, and having heard how brilliant she was at what she did I thought if I want to grow my business this is the women to help me do it! Tarryn not only had that one main task completed and perfect in record time but she had made many more suggestions on how to improve my business systems and my website. Tarryn communicates her time frames and what's going through her mind so clearly. She is articulate, very clever and a beautiful person. She keeps you calm when you feel as though you are speeding towards a mountain edge and assures you all is going to be fine- and it usually is! I am so grateful for the time we spent together, I am looking forward to continuing our business relationship and am grateful for the genuine passion she shows towards my business. Thank you Tarryn
It has been really great to work with Tarryn and her team as she really understands business and knows how to get things done! She is very familiar with the various tools and software that I use as well as online launch processes, social media etc so it has been great to be able to confidently hand over admin tasks to someone else so I can concentrate on other things. I have enjoyed working with her so have already recommended her to others and will continue to do so. Tarryn not only had that one main task completed and perfect in record time but she had made many more suggestions on how to improve my business systems and my website. Tarryn communicates her time frames and what's going through her mind so clearly. She is articulate, very clever and a beautiful person. She keeps you calm when you feel as though you are speeding towards a mountain edge and assures you all is going to be fine- and it usually is! I am so grateful for the time we spent together, I am looking forward to continuing our business relationship and am grateful for the genuine passion she shows towards my business. Thank you Tarryn
**Awesome Resource for small business owners** Before I started working with Tarryn my life was literally a mess. I was drowning in business admin, stressed, anxious and ready to quit!! I knew I needed help but I thought I couldn't afford it and it would take too long to hand over my work to a Business Freedom Mentor or a VA or anybody else! I felt that I needed to get better at being ready to be someone's boss before I took on any outside help. All that changed the second I spoke to Tarryn. A good friend of mine gave me Tarryn's details and I have never looked back since!! From the second I called Tarryn she literally took all the STRESS out of my business and my life. She is AMAZING, TALENTED, PRO-ACTIVE, GENIUS and incredibly affordable. My business grew exponentially since I took Tarryn on because she freed me up to create programs and focus on my client work. **I cannot recommend Tarryn HIGHLY ENOUGH** She will save you TIME, MONEY, WORRY and HEADACHES. She will bring you more joy, happiness in your work, make your business run seamlessly, bring you awesome tech support and make you look SUPER professional!!
"I have loved working with Tarryn. One of my favourite things about her style was the way she would effortlessly take all your manic ideas and help format them into a succinct game plan. She also is very intuitive which blends nicely with the pragmatic ways in guiding you. This has been a wonderful experience. Thank you. Highly recommend her for any heart centred and spiritual business owner. x"
"Working with Tarryn is wonderful. She has really helped me create the structures I needed to get my business into a flow with way more organisation and structure. I can lean on her and always know she will keep me gently moving forward. She runs a great team too so it's effortless working and everything gets done."
" Tarryn has been a godsend for my business as well as for me and my personal growth in so many ways. Coaching me through my serious technological overwhelm and putting together wonderful and unique business strategies to keep me on track & ahead of the game in the photography industry. Tarryn your beautiful, quirky, fun, soulful yet no BS personality makes working with you such a pleasure and together we get so much done. Thank you I cannot recommend you enough. I am so blessed that I stumbled across one of your posts."
Are not included in the VA hourly packages, but are available on a separate package.
Frequently Asked Questions
Behind every great business is an outstanding support network.
These women are trained ninjas and will help you kick overwhelm to the curb and master your tech using their natural superpowers.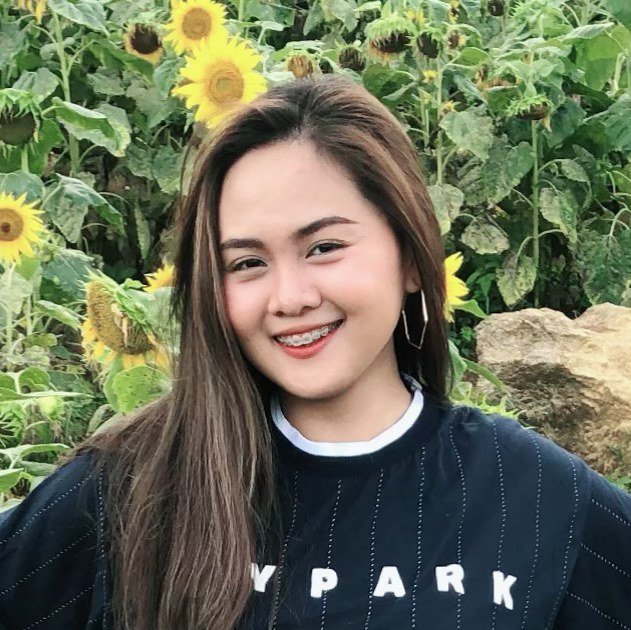 Jillian is a talented VA specialising in graphic design, social media and content management.
She lives in Malolos in the Philippines and when she is away from her desk, she likes to spend time with her son, play around with makeup, and travel
Graphic design has always been her favorite job. She is a self-taught Photoshop user and learned the skills back in High School.
Tina is a"jack in a box" VA specialising in multiple aspects of business support.
She lives in Durban in South Africa with her 2 sons and when she isn't working, she likes to online game or spend quality time with her family.
Virtual business support has always been her dream job & she enjoys the industry and the fact that she learns something new every day.
Book a 30 minute Business Freedom Call with one of our Delegation Experts today