LIKE ANYTHING, A WEBSITE NEEDS REGULAR MAINTENANCE TO PERFORM WELL
Website health care packages for WordPress websites.
Think of your website like a garden. When it's beautiful and well maintained, it attracts visitors and is something you are proud of. When left alone, the bugs move in, everything grows out of shape and people stop visiting.
Below are the key elements to keep your website secure, updated and most importantly attractive to your visitors:
WEBSITE MAINTENANCE - HOW IT WORKS
To keep your WordPress website secure and up-to-date is easy. All you need to do is follow the below steps:
Select a Package
Select which package suits you the best. You can upgrade or downgrade anytime and there are no lock in contracts.
Monthly Health Care
Like your garden, it takes regular maintenance to keep your website healthy, functional, bug free and beautiful.
Initial Setup
We bring your website up to speed and remove any bugs and glitches.

Rest Assured
You no longer need to worry about your website. Do something fun with that extra time. Yoga anyone?
WEBSITE HEALTH CARE PACKAGES
A glitch in a website and resulting downtime can  mean a loss of income and customers. Keep the vessel that is creating leads
and revenue for your business healthy and running smoothly.
Behind every great business is an outstanding support network.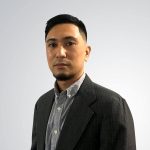 Jannus Llaneta
Jannus is an excellent Graphic Designer specializing in marketing design.
He lives in Olongapo in the Philippines and when he isn't working, Jannus likes to spend time relaxing and watching his favorite movies.
Graphic design comes naturally to Jannus. He enjoys diving into work and creating/editing websites for all types of businesses
Reynald Tamoria
Reynald is a Website Developer and excels in all things websites!
He lives in Olongapo in the Philippines and when he isn't working, Reynald likes to spend time playing music at various gigs around the country.
Websites are like a puzzle to Reynald and he enjoys solving the problems that websites sometimes get, he won't stop until it's solved.
We love to chat and will answer any questions you may have. Book in for a free 30-minute Clarity Call  below.