Tarryn  Reeves is the CEO and founder of Four Eagles Publishing, the publishing house of choice for entrepreneurs who want to make impact with their words.

Together with her team she works with high-level entrepreneurs to create best-selling books that act as marketing tools and authority builders that grow their businesses and to create ripple effects of impact with their message across the globe.
She is a USA Today best-selling author, book coach, publisher, freelance writer, ghostwriter and speaker whose work has been featured in Forbes, Newsweek, the Los Angeles Times, World News Network, Thrive Global and more.

When Tarryn isn't  creating best-sellers she can be found spending time in nature or reading a book with a cup of herbal tea.
Need a speaker at your next event?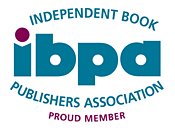 Our founder is passionate about delivering the highest-quality service to our clients. We are committed to continually learning and bringing the latest and greatest advances in writing, publishing and marketing to our authors.